Jan 06 , 2019
Why The Tower is not considered a Skyscraper?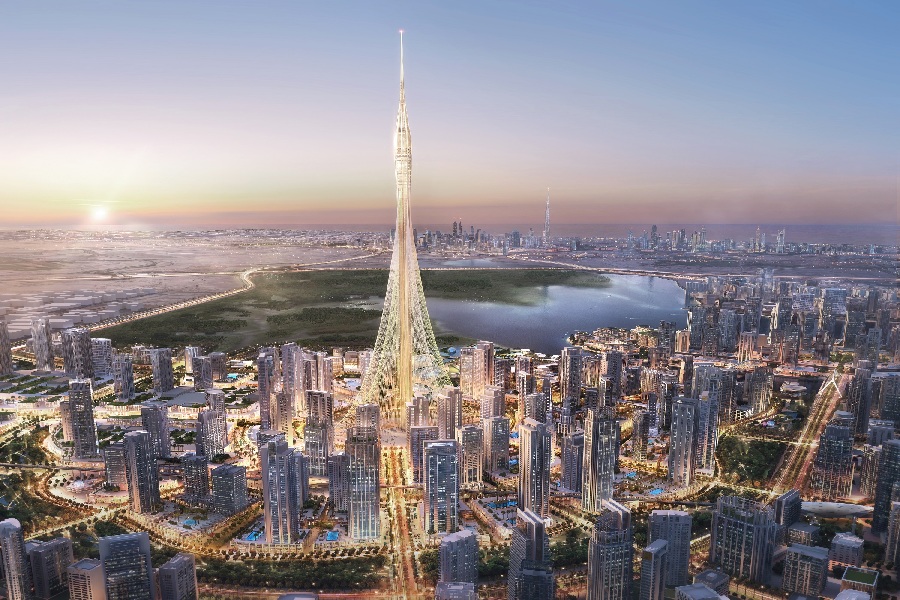 Dubai is the city of modern architecture. It is an international playground that features dizzying heights of buildings, towers and record-breaking skyscrapers.
Some may be confused when using terms like 'tall', 'high-rise' and 'skyscraper' as they are often used interchangeably when describing structure notable for their height. But there is in fact a distinction between buildings which are tall, supertall, megatall, and skyscrapers.
Many people refer to structures that are 50 metres or 165 feet as the threshold for a tall building. However 'tall buildings' is mostly used every day to describe any structure that is significantly or noticeably tall.
'Supertall' buildings rise to more than 300 metres or 984 feet in height, while 'megatall' is classified as more than 600 metres or 1,969 feet. At the moment, this only applies to the 601 metre Abraj al Bait Tower in Saudi Arabia, the 632 metre Shanghai Tower in China, and the 832 metre Burj Khalifa in the UAE.  
While a skyscraper, by definition, is a structure that is self-supporting and doesn't require tension cables or supports in order to remain standing. In fact in the early 20th century, buildings with 20 floors were named skyscrapers. Nowadays, if it rises to a minimum height of 150 metres or 492 feet and if the habitable floor space occupies at least 50% of the total height of the structure, then it is referred to as a skyscraper. It is also mostly used for office, commercial and residential uses. Communication and observation towers are not skyscrapers.
For example, Tokyo Skytree in Japan is not considered as a skyscraper but best described as a tower for many reasons.
Also, it depends on the design and construction of the structure to be called a 'skyscraper'.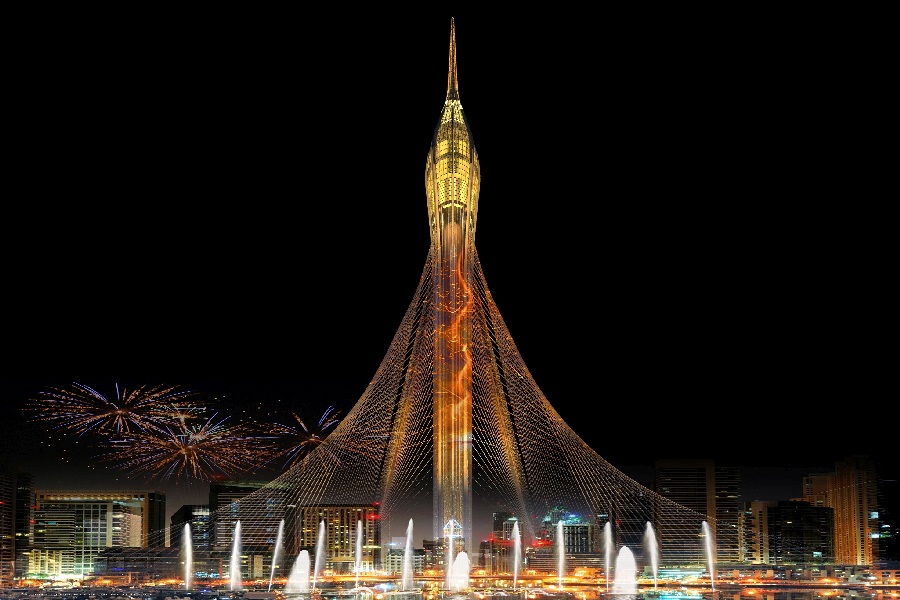 Let's take The Tower at Dubai Creek Harbour, as another example. The global monumental global icon, known as Iconic Tower, The Tower, or The Tower at Dubai Creek Harbour is expected to be 100 metres taller than Burj Khalifa and will become the world's tallest tower upon completion in 2020. So is The Tower considered a skyscraper?
Judging from its name, it doesn't say otherwise. According to Emaar's website, The Tower is defined as a 'superstructure'. The gravity-defying structure is set to feature 10 observation decks offering a 360 degree view of Dubai Creek Harbour, and the city's other spectacular views. The mastermind behind the architecture is the renowned Spanish-Swiss neo-futuristic architect Santiago Calatrava.
The ground-breaking tower, which was hand-picked by His Highness Sheikh Mohammed bin Rashid Al Maktoum, UAE Vice President and Prime Minister and Ruler of Dubai, will pierce the sky at 3,045 ft. and is set to be the 21st century's new global icon.
Designed with sustainability and harmony with nature in mind, it is not built to be habitable but to serve other functions, proving that it shouldn't be named a skyscraper. It will add incredible economic value to the new sprawling residential and retail development - Dubai Creek Harbour, which is located near Ras Al Khor Wildlife Sanctuary - home to over 67 species of waters birds.
Stating the obvious here, but it's worth mentioning that the Dubai Creek Tower will not only provide spectacular aerial views of the entire city but it's also close proximity to Dubai's destination and is directly linked to Dubai Square, which is one of the world's most vibrant retail districts, making it the perfect destination for all.
So, in conclusion, certain structures are described according to its design, purpose and construction. On that note, at times there may be no clear definition to what constitutes a tall building, tower or a skyscraper and it can be to some extent subjective. To some Dubai Creek Tower may be described as a 'skyscraper', but it's beyond that.
Interested in buying a property in Dubai Creek Harbour, click here.