May 23 , 2018
Three must-visit destinations every tourist needs to explore in Dubai
When tourists travel to Dubai, they usually explore the most-talked about landmarks and areas in the city such as Burj Khalifa, Burj Al Arab, The Dubai Mall, La Mer and more. In addition to the list, these are the three must-visit destinations every tourist needs to explore:
1. Palm Jumeirah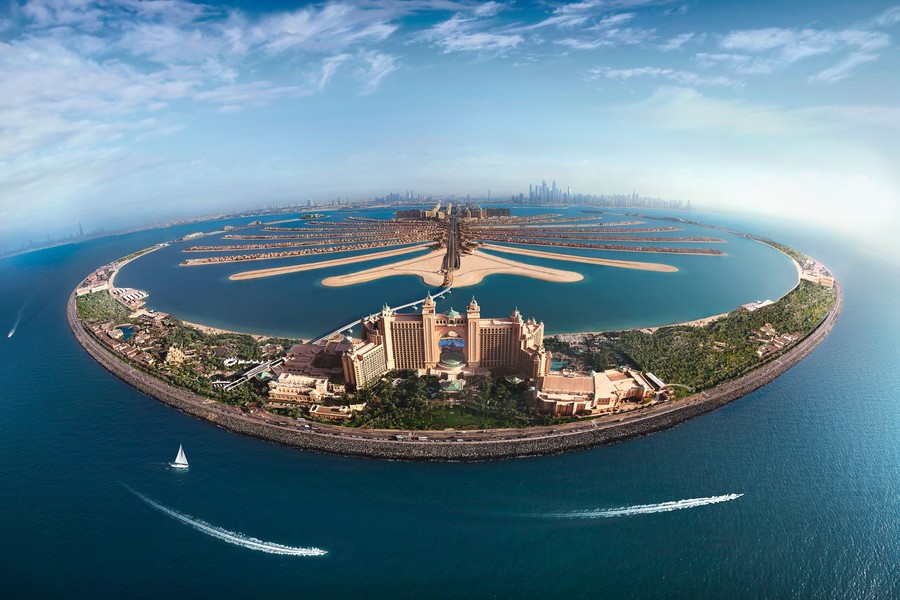 The tree-shaped Palm Jumeirah island may be one of the most daring developments in the world. Known for glitzy hotels, luxury apartment towers and global restaurants, Nakheel's Palm Jumeirah is made up of 17 fronds and a surrounding crescent and is popular for its sail-shaped Burj Al Arab hotel and spectacular views of the Dubai coastline.
It is home to some of its luxurious resorts and is lined up with projects such as Marina Residence, Al Habool, Golden Mile 2, Kempinski, Al Nabat, and much more. 
Fact: It is the biggest man-made island in the world, with more than 100 million cubic meters of sand and 7 million tons of rocks per island, was used for its construction. Palm Jumeirah can even be seen from space.
2. Bluewaters Island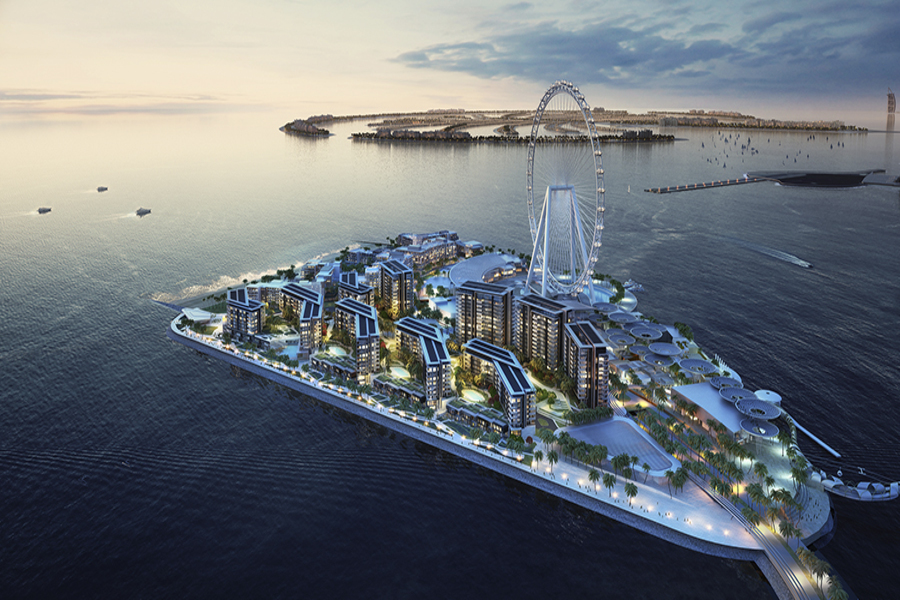 Bluewaters by Meraas is situated off the coast of Jumeirah Beach Residence and is the new haven for shopping, entertainment, dining and living.
The stunning new island destination from Meraas is surrounded by water and detached from the hustle and bustle of the mainland. It is set to attract thousands of visitors for having the largest observation wheel, Ain Dubai, which was formerly known as Dubai Eye. 
The iconic island destination also offers waterfront living with a mix of the urban city life at Bluewaters Residences and draws those seeking endless lifestyle opportunities.
Fact: Did you know that Bluewaters is also set to host renowned amusement hubs like Madame Tussauds Museum and that French athlete and Hollywood stunt rider Sarah Lezito performed killer stunts at the popular destination?
3. Souk Madinat Jumeirah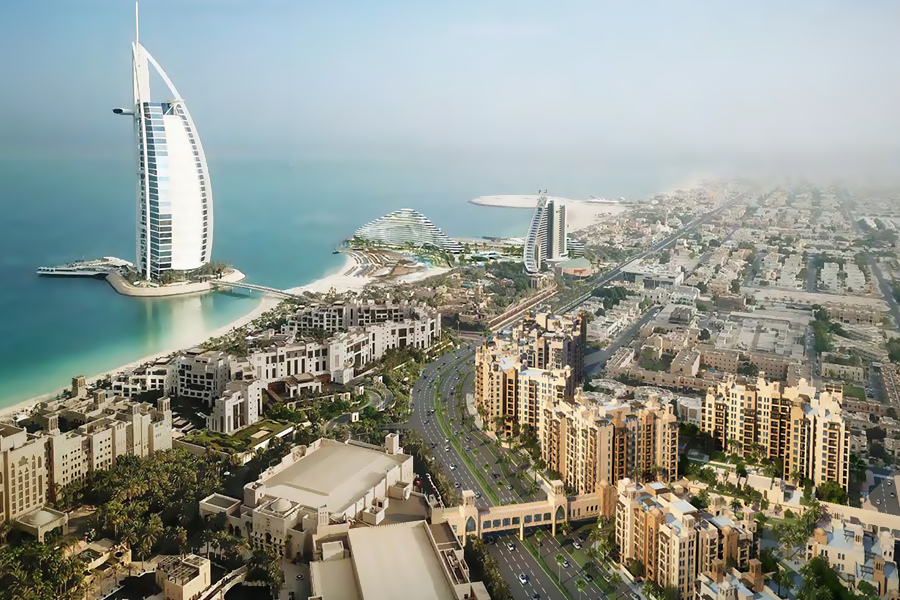 Souk Madinat Jumeirah is rich with Arabic heritage and ambiance. It features traditional Middle Eastern shopping culture along with a mix of souvenir gift shops, boutique brands luxury fashion and jewellery.  
It has over 25 international restaurants and café offers which offer clear views of the Arabian architecture, waterways or the the icon of luxury, Burj Al Arab. It's located in an area where tourists want easy and fast access to Dubai's other modern business and financial district.
Fact: Did you know that American Suits actor Gabriel Macht starred in Dubai Holding's Madinat Jumeirah Living promoting the new luxury freehold residences located opposite the world-famous Burj Al Arab Jumeirah and Souk Madinat Jumeirah.